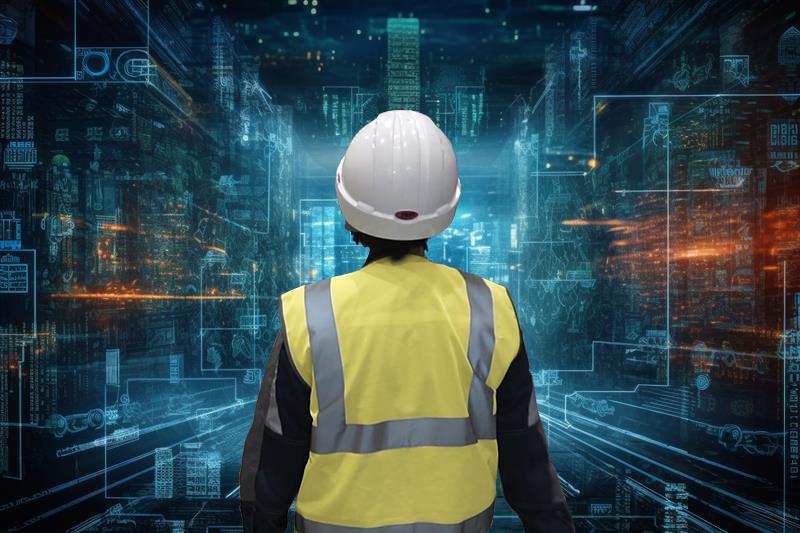 As most of us know by now, technology is reshaping how we do business, and we hope digital transformation will positively affect every aspect of your company's bottom line. Even the simplest tasks and activities will be affected by technology's growing capabilities to support all aspects of connected business — from planning and scheduling to performing everyday tasks.
Work management determines where a company's successes and failures meet, and it's not as simple as just buying the latest work-management tools or software and hiring big-name consultants to take care of the rest. It takes working knowledge of your business's processes and procedures, along with input from employees across all departments, and balancing today's technology with the basics of sound team management.
Most of all, good work management in today's age is about creating a strategic vision to reach the ideal end-state for your people and your company.
Work management must include people, processes, and technology.
In the new age of digital transformation, IIoT, and smart manufacturing, it is easy to get caught up in just the technology portion. After all, it is the flashy part of working in industries such as maintenance, reliability, sustainability, and so on. Technology has increasingly become the lifeblood of these industries, and it's easy to get distracted by all the innovations the newest technologies can offer.
But you must avoid falling for the buzzword salad and slick marketing. Do your homework and find a domain expert in this arena. Learn the basics of work management and really wrap your mind around the fact that technology alone does not maximize the ROI for a company nor deliver the vision for your business's ideal end-state.
Technology alone can sometimes result in a negative return. There are many reasons for this. One example may be that your teams had to adopt digital tools during the pandemic quickly, tools that had to be adopted on the fly without much strategy or instruction.
Perhaps the mandate to incorporate certain new technologies came from the decision-makers above. This strategy may not offer the best chance for your teams to plan and implement these technologies properly or effectively over time.
In other words, technology without vision and execution is more frustrating than fruitful and potentially adds significant costs to your workflow and profit margins.
The Synergy of "And"
As seen in Graphic 1, when incorporating business processes, people, and culture with technology, the results can be impressive. It truly is the synergy of "AND," not the tyranny of "OR." When work management is integrated into digital transformation initiatives with the right planning and strategy, individuals and companies maintain focus on the most important aspects: the people and company culture.
Digital transformation/IIoT heralded the promise of having one source of truth for all cross-functional data, utilized for the good of the company and its shareholders — a true one-stop shop for all things data in today's digital age. A single source of truth eliminates many inefficiencies in work management that cause up to 70% of digital transformations to fail.
It's my personal assessment, after 21 years of equipment maintenance plan optimizations and PM evaluations, that the average craft worker spends 30% of work hours on repetitive, menial tasks and another 30% on non-value-added tasks. A work-management system that institutionalizes and enforces this is the very definition of insanity.
While not every single one of those tasks can be automated, eliminating just a fraction of those wasted hours would be an incredible increase in
wrench time
. I have yet to meet a maintenance department that claims to have too many people.
An effective equipment maintenance plan design and work-management system gives your teams the data and tools to execute their work effectively. An effective work-management system should also allow for proper knowledge transfer between departments.
Many maintenance departments still operate with tribal knowledge, and we must face the fact that many of these tribal leaders are aging. According to
Zippia.com's industrial maintenance demographic data
, the average age of the industrial maintenance worker is 47 years. Another study suggests the average age is 53 years old.
So, we must ask ourselves, what is going to happen in the next 10 to 15 years?
Suppose the proper knowledge transfer does not happen and your work-management system does not create or utilize documentation with proper work instructions. In that case, the lights will likely go out on your business.
What to do with all this free time?
Time wasted on routine tasks is even more of an issue with managers.
A Harvard Business Review study
found that managers spend 54% of their time on administrative work, only 7% on developing people, and another 10% on strategy and innovation.
It begs the question, "What would you do with more free time?" The internet is full of memes suggesting workers are expected to perform certain tasks with little instruction, guidance, or training. I personally do not find them funny, but I believe them to be accurate. Successful organizations will be those whose executives move away from managing work and more toward effectively managing people.
One study found that employees spend 3.6 hours per day just looking for information, and the average company in 2021 used 110 apps, up from just 10 in 2017. The proper digital transformation journey centralizes data, contextualizes, analyzes, and provides visualization aids to turn it into meaningful information that can be executed by the front-line worker and all the way to the board room. A good work-management system must be an integral part of the solution.
The best work-management system doesn't just organize work and create work orders. It also generates valuable business intelligence with every task executed. This information is priceless for improving productivity, increasing wrench time, and reducing spare inventory.
Where can we improve processes? Where do managers need more resources? What obstacles are keeping employees from completing tasks according to deadlines? What permits are required? What parts are being utilized?
This is where digital transformation, or Industry 4.0, comes into play. Working today while predicting and shaping the work for tomorrow, so to speak, must involve a strategic vision that integrates today's cutting-edge technologies with a solid plan already in place for your people and company culture. But it can't happen if your work-management system and data are siloed from your resource management system and CMMS. How you orchestrate your strategy to ensure you get the most out of AI and machine learning as you strive to reach your end-state is up to you.