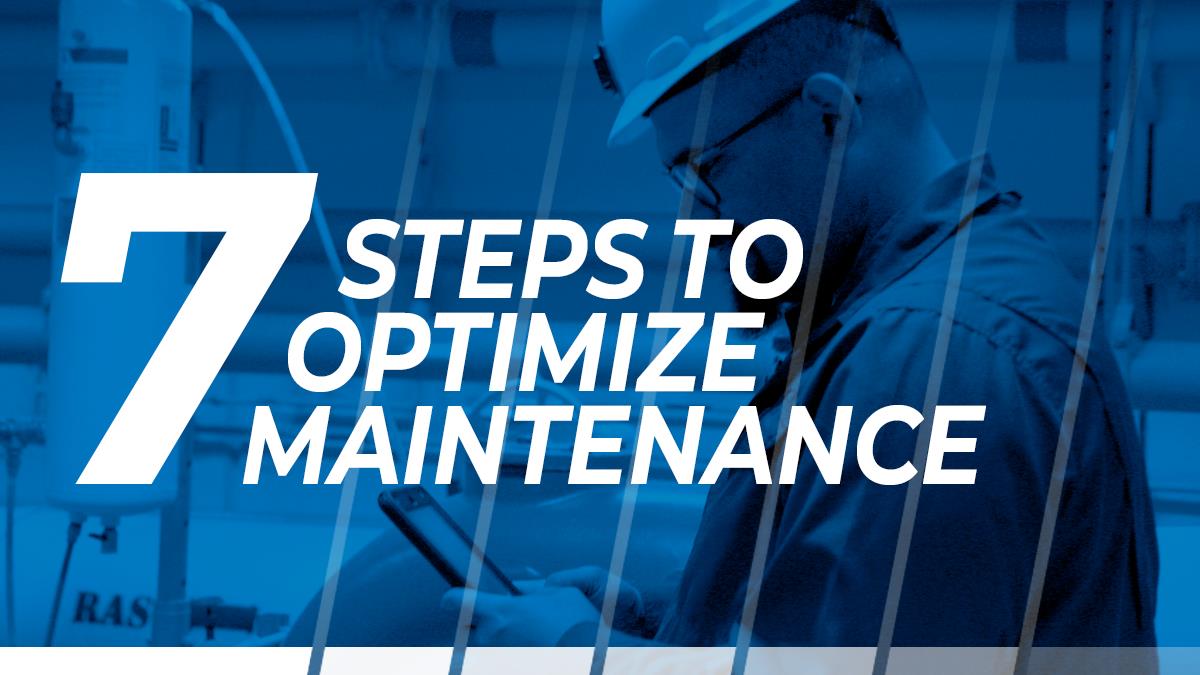 Most companies are looking for ways to optimize maintenance and reliability to reduce costs and increase reliability simultaneously. In most cases, this process requires an investment.
John Day is a retired Engineering and Maintenance Manager for Alcoa Mt. Holly, and my mentor for over 20 years. He is responsible for creating the "World Class Maintenance" Model, which has impacted organizations around the world. John stated that maintenance requires an investment, and without an investment, you cannot achieve the expected results.
Maintenance Approaches
From a basic point of view, there are two maintenance approaches. One approach is reactive, and the other is proactive. While many combinations are possible with these approaches, we'll focus on them at their most fundamental levels.
The Reactive System
The reactive system (Figure 1.1) responds to a work request or identified need, usually in production, and depends on rapid response measures to be effective. The goals of this approach are to reduce response time to a minimum and equipment downtime to an acceptable level. While this approach is used by many operators today and incorporates preventive and predictive maintenance, results typically do not meet expectations.
The Proactive Approach
The proactive approach (Figure 1.2) responds primarily to equipment assessments and predictive procedures. The overwhelming majority of corrective, preventive and modification work is generated internally as a result of work identified from preventive and predictive maintenance.
The goals of this method are:
Continuous equipment performance that meets pre-established specifications.
The maintenance of the productive capacity.
To manage equipment reliability and costs.
Alcoa Mt. Holly practiced the proactive method; the following comments are based on the experience and results of pursuing this vision of maintenance.
Maintenance Management Philosophy
Alcoa Mt. Holly's maintenance management concept is the idea that maintenance should be planned, scheduled, and executed in a way that encourages and supports an efficient, continuously operating facility.
Add to this that maintenance would also be treated as an investment rather than a cost, and you have the comprehensive philosophy on which the maintenance management system was built. While an investment is expected to show a positive return, so should maintenance be expected to improve an operation's profitability.
The maintenance management philosophy is just as important as the philosophy established for any business operation. For most industries, maintenance is a supervised function at best, with little real cost control. But it must be a managed function employing the best methods and systems available in order to produce valuable results that have a positive effect on profitability.
The development of a philosophy that supports the concept of "planned and scheduled" proactive maintenance was critical to success. It is believed that many maintenance management deficiencies or failures have resulted from having poorly constructed, ineffective procedures, systems, or popular programs that are relied too heavily upon and have no real philosophical basis.
Planning and scheduling were designed to increase maintenance wrench time and mitigate human error, resulting in reduced equipment failures, lower costs, and increased process reliability.
The 7 Steps to Optimize Maintenance
Step 1: Educate and Align Your Team in Proactive Maintenance
Key stakeholders must be knowledgeable in proactive maintenance to ensure alignment by all stakeholders. This includes the following:
Maintenance and reliability best practices
Maintenance Technician best practices
Maintenance planning and scheduling best practices.
Maintenance planning and scheduling impacts:

Wrench-time
Human error
Maintenance cost

Maintenance materials management best practices
Root cause analysis
Preventive and predictive maintenance
Maintenance cost by asset
Alignment on key definitions, such as:

Maintenance:"The process of maintaining or preserving something, or the state of being maintained." Maintenance involves functional checks and the servicing, repairing, or replacing of necessary devices, equipment, machinery, building infrastructure, and supporting utilities.
Preventive Maintenance: The regular and routine maintenance of equipment and assets in order to keep them running while preventing unplanned downtime caused by unexpected equipment failure.
Parts and Material Kitting: The process of picking and delivering all the components required for the assembly of a given product. This allows a manufacturer to reduce their warehouse cost, streamline packing and shipping, and better perform inventory tracking and controlling.
PM Compliance: The number of PM work orders completed on time to the original target date bases on frequency and last PM completed with a tolerance of +/- 10% for a given completion date range.
Planned Work: Atechnique used to foresee each step in a series of separate operations, with each step being taken at the right time and in the right place, while each operation is performed with maximum efficiency.
Scheduling: The process of arranging, controlling, and optimizing work and workloads in a production process or manufacturing process. Scheduling is used to allocate plant and machinery resources, plan human resources and production processes, and purchase materials.
Rework: Corrective (repair) work done on previously maintained equipment because of maintenance, operations, or material problems that resulted in a premature functional failure of that equipment.
Stockouts: A measurement of the frequency at which a stakeholder goes to the storeroom inventory system and cannot obtain a needed part.
Step 2: Assess the Current State of Your Maintenance Process with Key Stakeholders
Key elements of performing a maintenance assessment include:
Educating everyone who will be involved in the assessment process on proactive maintenance to ensure everyone speaks the same language.
Understanding that if the group is uncertain about a question, then the answer is "no."
Step 3: Create a Master Plan
This starts by first identifying quick maintenance wins and then applying the Crawl, Walk, Run methodology with all stakeholders.
Crawl, Walk, Run Methodology
Multi-step implementation plan focused on creating change in manageable steps. Crawling plans out objectives; walking applies the changes; running makes sweeping changes that fully integrate the plan.
Step 4: Measure the Impact of the Plan
This can be measured using a Maintenance Scorecard. This scorecard should be posted in critical areas at your plant or site, including:
In the maintenance shop
In the cafeteria
In production areas
Step 5: Define Roles and Responsibilities for All Processes
This can be achieved by:
Identifying key stakeholders to assist in the identification and classification of roles and responsibilities for all maintenance processes.
Creating the RACI Process with key stakeholders.

R – Responsible (can be more than one person)
A – Accountable (the buck stops here)
C – Consulted (2-way communication)
I – Informed (1-way communication)
Step 6: Host Weekly "Toolbox Talks"
These weekly toolbox talks should be a maximum of 30 minutes long, be hosted by the maintenance supervisor, and involve all key stakeholders.
Before the meeting, have everyone read supporting documents that accompany the meeting's talking points; have everyone identify three things they learned from the document. After a few sessions, ask a technician to host a session about any topic they like, as long as it adds value to the company's asset reliability goals.
To help guarantee success, consider:
Posting a copy of the lesson a week in advance for all to review.
Establishing a timekeeper to ensure lessons do not exceed the 30-minute time limit.
Asking each person at the end of the lesson to identify what was one thing they learned from the talk.
Step 7: Offer Certification Preparation Training
Offer certification training, specifically in Maintenance and Reliability, to anyone interested. Popular industry certifications to consider include the Certified Maintenance & Reliability Professional (CMRP) and the Certified Maintenance & Reliability Technician (CMRT).
The benefits of certification are apparent and extremely attractive for practitioners in many organizations across the world. Some of these benefits include:
Clearer direction for career development and education.
Increased confidence in maintenance actions.
Improved visibility and recognition within the current organization.
Development of portable job skills and knowledge.
Assists in job promotion.
Greater job effectiveness.