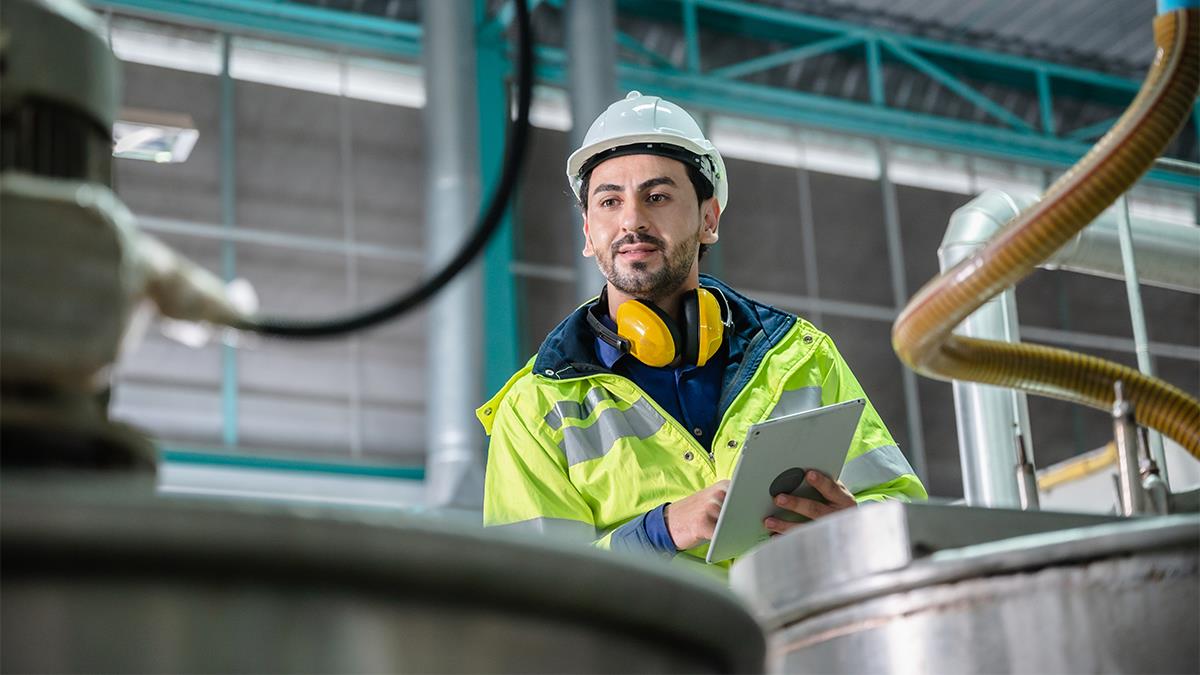 The food processing industry operates in a highly regulated environment with strict product quality and safety requirements. Companies rely on different proactive technologies to manage processes and control product quality, and asset condition monitoring has proven to be an effective option. It complements quality and safety control measures by ensuring optimal asset performance and timely detection and elimination of equipment defects by using several Internet of Things (IoT) sensors to collect and relay performance data in real-time.
Asset condition monitoring systems are robust and can quickly analyze vast amounts of data from several sensors, tracking unique performance parameters for different food processing equipment. Condition monitoring systems also work with computerized maintenance management systems (CMMS) and other enterprise resource planning and production scheduling solutions.
Food processing facilities can utilize several techniques, depending on the parameters they intend to monitor. The predominant condition-monitoring technologies include:
Thermography
Ultrasonic monitoring
Electrical and electromagnetic monitoring
Temperature analysis
Pressure analysis
What does it take to sustain asset condition monitoring systems and optimize them for modern food processing facilities?
1.Installation of High-Quality IoT Sensors
IoT sensors are a crucial element of a condition monitoring system. These sensors collect and relay machine performance data and must be highly efficient. The sensor should detect the slightest parameter changes and relay the information to data management systems.
Sensors should also be compatible with existing communication protocols to prevent transmission delays. If the sensor is faulty, sluggish, or poorly calibrated, the available data may be unreliable. For instance, if the facility uses temperature sensors, uneven changes in process temperatures can cause irreversible damage to food products.
There is increasing demand for companies to invest in high-quality process sensors. Companies should choose sensors and related hardware products that exhibit excellent responsiveness to process changes. Sensors should be durable and demand minimal maintenance interventions. That way, they can provide reliable, long-term service.
Did You Know?
IoT is described as the "Fourth Industrial Revolution" after steam, mass production and the internet.
reliableplant.com
Food processing companies are under constant pressure to research and identify advanced sensors and data-handling hardware for their facilities. These tools ensure that companies comply with the latest food industry regulations and that the systems are more secure from interference, malicious attacks, and intrusion.
2.Proactive Management of Information Security Systems
Asset condition monitoring is all about best data management practices. While these systems streamline food processing systems, they are prone to cyberattacks. Physical systems are interconnected via the internet, and an attack on them could result in plant-wide shutdowns or alterations of process sequences.
Companies with condition monitoring systems must continuously explore ways to reinforce information security systems and popularize measures to restore operations if a cyberattack does occur. They can proactively manage security systems by:
Restricting system access to authorized personnel using secure password practices.
Segmenting physical and virtual networks to enhance system defense.
Using device discovery methods to map out the visibility of assets and sensors in a facility.
Updating firmware and implementing regular security patches.
Food processing facilities should establish and update standard operating procedures to enhance data sharing among employees and stakeholders. It limits information leakage to external entities that might leverage it to manipulate networked assets.
3.Continuous Training of Operators and Maintenance Technicians
The introduction of asset condition monitoring systems revolutionizes all operations in a food processing facility. It changes how operators interact with machines, the way they monitor product quality, and how technicians implement preventive and corrective maintenance measures. The systems also convert processing systems to be either semi or fully autonomous, meaning employees must adapt to new work practices, schedules and tools.
As the number of assets under condition monitoring increases, facilities need to train staff and equip them with additional technical skills. The food processing training programs should be tailored to ensure that everyone in the facility knows how advanced systems work. Employees should also understand how communication protocols work, ways to manage data, and how to protect systems from internal and external attacks.
All employees should understand how to interpret sensor data and leverage it for internal continuous improvement programs. Companies train employees to report system anomalies and basic maintenance measures to ensure sensors and other hardware operate well.
4.Frequent Facility Audits to Track Performance
The success of asset condition monitoring programs depends on how well the company tracks performance indicators and identifies new opportunities to improve them. Food processors should devise facility audit schedules to evaluate the effectiveness of existing sensors and the quality of data collected in short and longer terms.
Condition Monitoring
"The measuring of specific equipment parameters, noting signs of significant changes that could indicate impending failure."
Reliableplant.com
Every company should establish its performance indicators depending on the business goals they intend to achieve, and then compare how the installed condition-monitoring systems contribute to business success. Some questions to consider might be:
Are they saving on maintenance costs?
Have they minimized process waste?
Do they experience fewer asset breakdowns?
Facility audits help companies to scale condition monitoring interventions up or down. The company can scale up only if they register success during the pilot implementation phase. The company will rethink its strategy if it yields little or no success in its business.
Condition Monitoring Program Screen Example
5.Utilizing Centralized Data Management Systems
IoT sensors work closely with other production and asset maintenance systems to collect and relay equipment performance data. These systems acquire different data sets, each affecting subsequent operations and workflow. The amount of data collected can be overwhelming if the company does not have a centralized data management platform.
Asset condition monitoring demands food processors centralize data management for their facilities. Production, logistics, and maintenance teams should have access to similar information — otherwise, there will be a clash of schedules and processes.
Food processing facilities continuously evaluate ways to enhance data transfer between manual and digital work tools, IoT sensors, and cloud systems. The companies must unify data transfers and simplify analysis without compromising the existing workflows and quality standards.
Conclusion
Asset condition monitoring is a game changer in the food processing industry, with endless possibilities for small, medium, and large-scale facilities. Different condition-monitoring techniques help companies to simplify production and maintenance workflows while guaranteeing high safety standards and the best product qualities.
It takes time for facilities to implement and perfect their condition-monitoring strategies. Companies should proactively explore opportunities to enhance these programs and integrate the latest monitoring technologies to maintain competitiveness and enjoy high returns on investment.