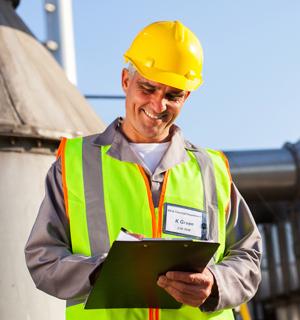 Organizations often rush into implementing internal reliability programs and do not obtain the expected results. In some cases, these programs are eventually abandoned. This lack of success is due to not spending the time upfront to evaluate existing maintenance processes and developing a comprehensive reliability roadmap tailored for the company's specific needs. The three main components of a reliability program — processes, people and technology — should all be considered.
Processes
Implementing a good and sustainable 5-S program will improve the efficiencies of the maintenance team and promote a safer environment. Engaging operators to perform minor checks and inspections as well as training them to understand failure modes will increase equipment reliability.
The next step is to develop a root cause analysis (RCA) thought process and to train maintenance technicians to follow an easy-to-understand RCA process.
Once the proper troubleshooting mindset is developed, you must implement a preventive maintenance (PM) optimization program and evaluate the effectiveness of existing PMs. The main question you should ask is, "Are my PMs generating follow-up work orders?" An effective PM program not only will generate follow-up work orders but also minimize or eliminate asset breakdowns between PMs.
For critical assets, a reliability-centered maintenance (RCM) program ensures that the PM program has tasks to mitigate failures, which are identified through the failure modes and effects analysis (FMEA) process. RCM also considers the most cost-effective way to increase the reliability of the asset.
People
Upgrading the skills of the maintenance team plays an important part in your reliability roadmap. The first step in developing the maintenance team should be to create a skills matrix showing a rating of the skills for each technician. This matrix will serve as the foundation for the technical training program.
Interpersonal training can help maintenance technicians interact better with equipment operators and production personnel. Maintenance technicians need to be able to interview operators to understand the conditions that caused the failure. Once a repair is completed, the technician must ensure that the repaired asset is returned back to production and the operator is satisfied with the repair.
Tools and Technology
Improving efficiencies by using mobile technology can free up maintenance personnel and allow them to focus on increasing asset reliability. Automating certain tasks and making RCA and RCM databases available to your maintenance teams will enable them to perform their tasks faster while employing best practices.