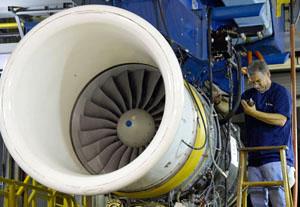 Rolls-Royce recently announced that it will invest nearly $600 million to modernize its manufacturing operations in Indianapolis and conduct technology research. The modernization plan will enable the company to become more competitive by replacing outdated facilities and accelerating the introduction of new and advanced manufacturing methods.
Renovation of the existing buildings will begin immediately. Upgrades will include new manufacturing and assembly operations that will match the advanced standards already present in many other Rolls-Royce facilities in Indiana and around the world. The five-year modernization plan will also consolidate operations and significantly reduce utility costs.
"Our new facility will be a state-of-the-art manufacturing center that combines modern production systems and machinery with a highly skilled workforce," said Marion Blakey, president and CEO of Rolls-Royce North America. "This investment ensures that we can increase our competitiveness in the market, which will benefit both our customers and Rolls-Royce."
As part of the agreement to make the investment, Rolls-Royce will receive approximately $35 million in state and city incentives, including conditional tax credits and a skills-enhancement grant through the Indiana Economic Development Corporation. Rolls-Royce and the city of Indianapolis have also agreed in principle to amend Rolls-Royce's existing property tax abatement agreement.
For more information, visit www.rolls-royce.com.