Webinar: Escaping the Reactive Maintenance Cycle: People, Processes, and Tools
Tags:
continuous improvement
,
maintenance and reliability
,
reliability-centered maintenance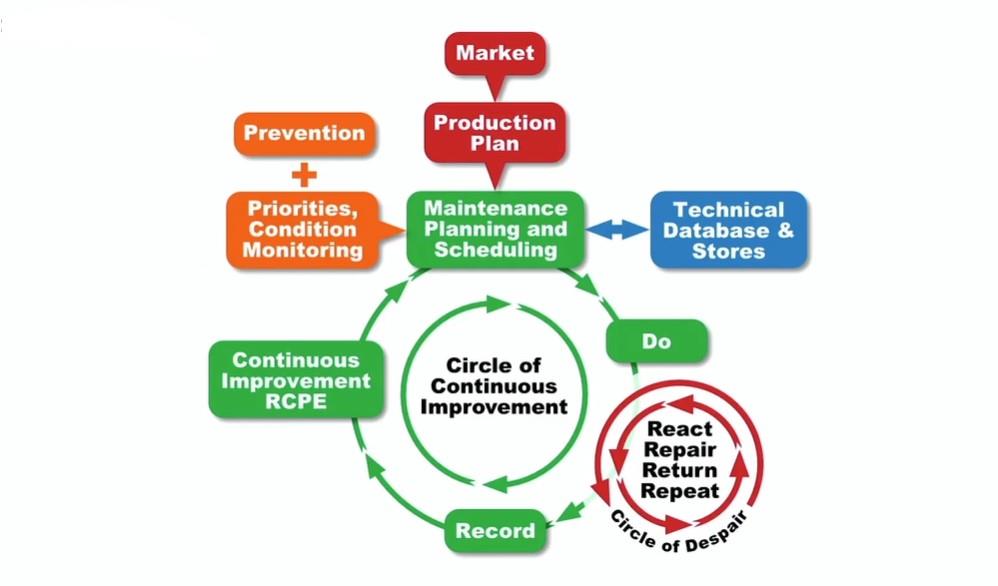 Join Bennett Fitch for a webinar focusing on a common problem: maintenance departments getting stuck in a reactive, fire-fighting mode. If your maintenance team is forced to react to a high rate of unplanned downtime, it is easy to feel trapped in a "cycle of despair" without any clear path out.

But moving from reactive to proactive maintenance is possible, even in the worst situations. In this webinar, Bennett will discuss how to get started tackling this problem with tips and advice Noria has gathered in our years of helping plants become more proactive, especially in the lubrication realm.

Then, we'll bring in our friends, Tor Idhammer of IDCON and John Todd of Total Resource Management (TRM), to add their perspective on putting together an effective set of people, tools, and processes that add up to a proactive reliability program.

Finally, we'll answer popular questions submitted by registrants in the Q & A portion of the event.
Thank you to TRM and IDCON for sponsoring this educational webinar and sharing their reliability knowledge. Learn more about their Maximo Advanced Asset Management (AAM) solution at trmnet.com.