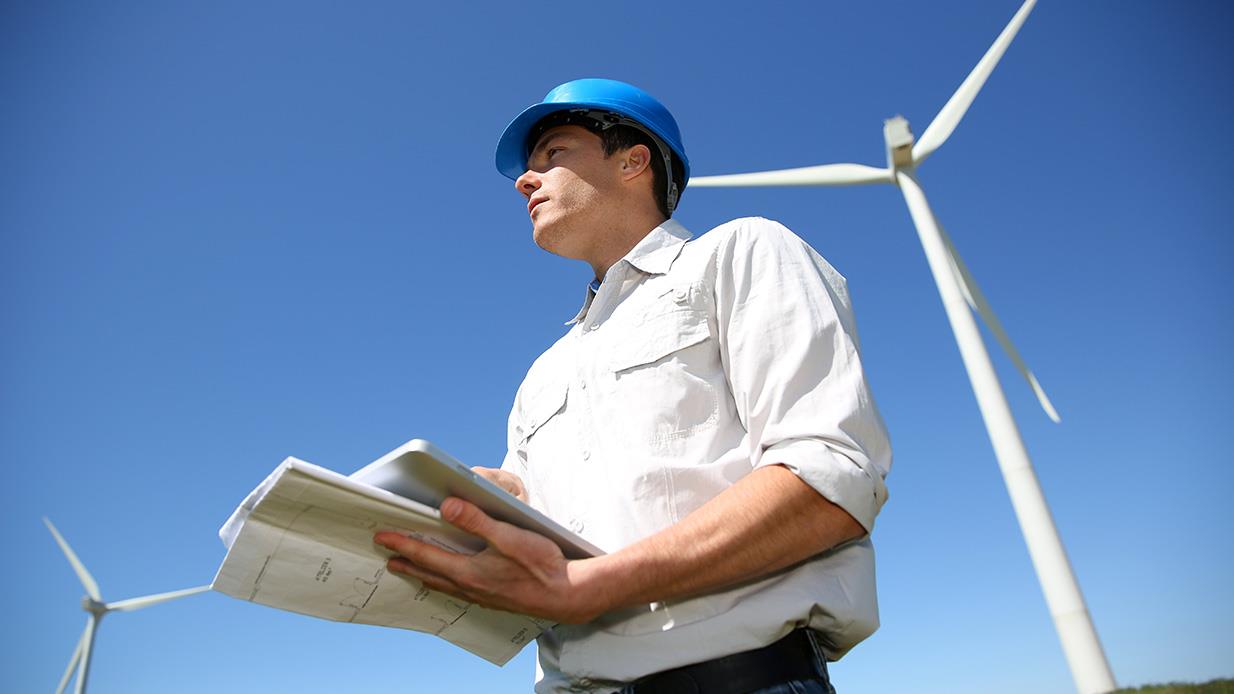 It is that time of year again – school children are starting to return to the classroom, meet their teachers and discover the adventures that await, from the marvels of the Pythagorean theorem to perils of dangling participles. Though new technologies enter the classroom, the fundamentals of math and grammar remain the same. The same is true in the world of asset maintenance. For owners of capital-intensive assets, equipment and machinery, a refresher course may be helpful.
Whether managing plant assets for a fabricator or material handling equipment for a manufacturer, the waves of digital technology are changing the way you invest in assets and care for them. Tools for customer and machine service have evolved drastically with the deployment of innovations like the internet of things (IoT) and machine learning. Despite the operational upheaval, the core basics of asset management remain fundamentally the same. Preventive maintenance and detection of early warning signs are still the critical elements of any program designed to achieve measurable return on investment (ROI). Prevention plus detection equals ROI. That equation is still true, no matter what high-tech lens is applied.
Evolving Pressures and Multiple Demands
Change is the one constant in the plant management industry. Machinery, equipment and vehicles continually increase in complexity, adding computerized components and network connectivity. Even buildings and other structural assets, like bridges and offshore oil rigs, are increasingly complex in structural materials and regulation mandates. Not only must assets meet high expectations for performance and reliability, they must also comply with numerous environmental and safety mandates. These demands evolve with unprecedented levels of change.
Technology, too, is rapidly changing, putting extra stress on teams responsible for keeping assets operational. Field service operations, IT managers and plant supervisors struggle to continually enhance or expand capabilities to keep up with stakeholders' expectations for high-tech solutions, like machine-to-machine connectivity and sensor-generated data from 24/7 monitoring of components.
Innovative digital technologies can now provide vast amounts of data and business intelligence, but how is this data harvested and applied? Company leaders need to make operational adjustments to truly apply these insights to their fullest potential. It requires not only a change in workflows but also a change in mindset. Incorporating new business solutions into the enterprise's DNA is not as simple as flipping a switch.
These levels of change can become overwhelming, pulling asset management teams away from the fundamentals of asset wellness and protection. Exciting innovations, like the use of drones or robotics, can be distractions from the basic principles of inspections, calibrations and preventive maintenance. Although keeping critical assets running may seem like an "old school" concept, it can never be pushed to the back, overshadowed by other operational demands or managed by yesterday's solutions. Today's applications, often cloud-based, not only improve efficiencies, but also provide competitive differentiators, like energy savings and sustainability. Let's take a refresher course in basic asset management and consider six critical points.
1. Deploy a Modern EAM Solution
Enterprise asset management (EAM) is the fundamental building block that allows you to apply modern best practices for managing assets with ultimate efficiency. Not only will you be able to track and monitor the various assets important to your enterprise, you will be able to schedule preventive care and track as-serviced history. You can also monitor performance and conditions such as energy usage. Choose a solution that has vertical, specific functionality for your industry built in, not bolted on, and integrates to your enterprise resource planning (ERP) for seamless visibility.
2. Turn to Cloud Deployment
Putting your information technology (IT) solutions in the cloud is a smart decision. Cloud solutions are highly flexible and agile, allowing you to pivot to new regions, open new branches, and onboard new assets quickly and easily. They are also updated by the solution provider on a regular basis, so the solution is always modern without the need for upgrades. The elastic storage ability means you can store vast amounts of data collected from equipment sensors and IoT applications.
3. Comply with Environmental and Safety Mandates
Depending on the industry, your assets are likely to be subject to a variety of federal, local and industry mandates, covering everything from emissions to safe handling of waste. Inspections, checklists, performance standards, lab tests and reporting may be part of complex compliance protocols. Managing such critical processes for multiple assets — each with different needs—can become chaotic. Technology simplifies and streamlines the processes, from managing documents to scheduling preventive maintenance service calls and documenting findings.
4. Extend the Life Cycle of Assets
Whether managing a sports complex, a pumping station or a fleet of delivery trucks, preventative attention will extend the life cycle of the asset. However, lacking urgency, these tasks can be classified as low priority when technicians are overwhelmed with break/fix repairs. Modern EAM solutions can schedule routine maintenance during non-peak hours for minimal cost and disruption. Maintaining or replacing the various consumables, from filters and bearings to belts and brake pads, will keep mechanical assets operating at peak efficiency, reducing unnecessary stress and extending the life cycle. Tracking the investment in preventive maintenance as well as the impact can also help you cost-justify the use of resources.
5. Spot Early Warning Signs
Monitoring for early warning signs of a potential asset failure will allow you to intervene in a timely manner before the small issue cascades into a larger, urgent – potentially catastrophic – one. By responding to the symptoms in a proactive manner, you can make well-informed decisions about repair options without being rushed. Some enterprises are using sensors and IoT technologies to monitor physical asset conditions, such as temperature, vibration and speed. Sensors, sometimes as small as a pencil eraser, collect and transmit data to a system that aggregates the information, searching for anomalies. Data points that fall outside of desired parameters are flagged for further review or trigger an automated response, such as shutting down a production line that may be running dangerously hot.
6. Understand Investment and Value
Modern business intelligence tools with predictive insights can be very helpful in forecasting potential stress points on assets, peak demand periods and the budget impact of maintenance and replacement parts. The ability to predict when an asset will need to be replaced will allow you to budget and plan accordingly, rather than being caught without a strategy or necessary capital. Having foresight into trends and budgets requirements makes it possible to be confident in your planning and take proactive steps to prepare for tomorrow.
Do You Make the Grade?
This back-to-basics primer can be used as a refresher course or as an evaluation tool to help determine if your organization can pass the grade. It is quite likely you have been pulled in so many directions recently that these foundational elements may not have received as much attention as they deserve. Be sure to brush up on the essentials and take time to re-educate yourself on the many benefits of modern technologies — from EAM solutions to analytics.