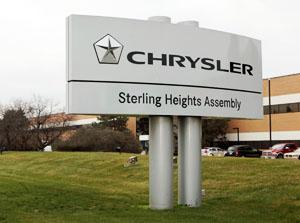 Fiat Chrysler Automobiles (FCA) recently announced that it will invest $1.48 billion at its assembly plant in Sterling Heights, Michigan, in order to retool the facility to build the next-generation Ram 1500 and support future growth of the Ram brand.
The company also confirmed that production of the Chrysler 200 will end in December 2016 to begin the transformation of the plant.
Future plans for the truck assembly plant in Warren, Michigan, which currently builds the Ram 1500, will be announced at a later date.
Built in 1953 as a jet engine plant, the Sterling Heights assembly plant was originally operated by the U.S. Army as the Michigan Ordinance Missile Plant, with Chrysler serving as contractor. The facility was converted to an automobile plant in 1980 by Volkswagen and purchased by Chrysler in 1983.
FCA also recently announced a total $1 billion investment at its assembly plants in Toledo, Ohio, and Belvidere, Illinois, to support future growth of the Jeep brand.
Since 2009, the company has invested more than $8.3 billion and added more than 25,000 people (including nearly 18,000 hourly employees) in its U.S. operations.
For more information, visit www.fcanorthamerica.com.